Welding work requires specific elements of protective equipment, including items that will protect the surrounding area.
While welding, there can be a lot of splatter or sparks that can cause damage to the area.
That is why you need a good welding blanket.
It needs to have great flame retardant properties and high heat resistance.
Here is a list of the best traditional and fiberglass welding blankets.
Highest Rated Best Welding Blankets (by Customer Reviews)
---
1
Hansway High Temp Felt Carbon Fiber Welding Blanket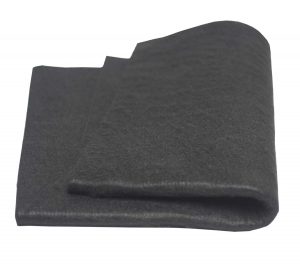 Check Price on Amazon
This Hansway blanket comes in three different sizes.
The smallest one is 18×24 inches, and the biggest one is 3×3 feet.
Therefore, you can easily find a blanket that matches your needs.
The Hansway blanket is made from carbon fiber material.
Thus, it can withstand temperatures of up to 1800 degrees Fahrenheit and is resistant to tears.
Additionally, the blanket has cooling abilities.
Check the current price on Amazon >>
Pros
Versatile blanket – protective and can serve as a shield
Protects from sparks and slags
Can be used without protective gloves
Compact when folded
Excellent thermal properties
High heat protection

Michael's Take
This Hansway blanket is top-notch quality and the versatile thing you want to have around you.
It has outstanding heat protection and conveniently comes in different sizes.
>> Click here to see pricing, ratings, and reviews on Amazon.com <<
Check Price on Amazon
---
2
Neiko 10908A Heavy Duty Fiberglass Welding Blanket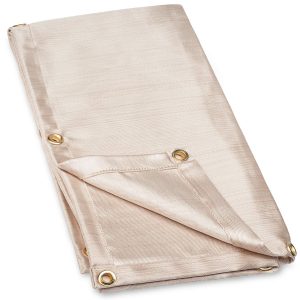 Check Price on Amazon
The Neiko blanket will allow you to stop worrying about sparks and splatters damaging your properties.
It is a heavy-duty woven blanket, reinforced with fiberglass material.
The blanket has 19.8 ounces per square yard of fiberglass material, which makes this blanket completely heat resistant from all welding machines.
Further, it is a quality blanket that can withstand years of heavy use.
Additionally, because of a unique 3/8 inch ID hem, the blanket will never shed off and become a fire hazard.
The blanket can withstand a maximum temperature of 1000 degrees Fahrenheit.
Check the current price on Amazon >>
Pros
The blanket prevents sparks and splatters
Lightweight
Doesn't shed off fibers
Simple maintenance
Convenient size
Cons
Can be challenging to fold

Michael's Take
The Neiko blanket is inexpensive and highly protective.
Because of all the good sides, it is one of the best welding blankets on the market.
>> Click here to see pricing, ratings, and reviews on Amazon.com <<
Check Price on Amazon
---
3
Tillman Heavy Duty Welding Blanket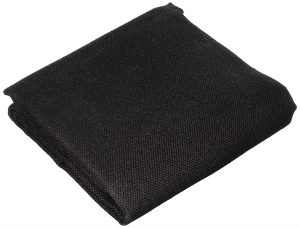 Check Price on Amazon
If you want to invest more money in a high-quality welding blanket, I recommend this Tillman blanket.
The is durable and sewn with sturdy fiberglass thread.
The melting temperature of this blanket is around 1000 degrees Fahrenheit.
The borders of the blanket are hemmed for sturdier construction, and the blanket is further reinforced with Kevlar thread.
Additionally, the blanket is lightweight, portable, and easy to fold.
You can use it for other purposes, such as protecting outdoor cooking areas from the wind as well.
Check the current price on Amazon >>
Pros
Versatile use
Sturdy and durable blanket
Compact when folded
Portable
Has a nice heft

Michael's Take
With this Tillman welding blanket, you will have to use protective gloves.
Still, it is one of the most durable welding blankets on the market.
>> Click here to see pricing, ratings, and reviews on Amazon.com <<
Check Price on Amazon
---
4
Waylander Welding Blanket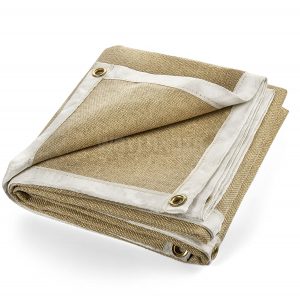 Check Price on Amazon
The blanket by Waylander provides superb heat protection.
It is made by vermiculite impregnated fiberglass materials.
Therefore, it can resist splatter and sparks easily.
Additionally, the blanket is reinforced with 3 ply Kevlar hemming, thus it is quite a sturdy blanket.
Further, the blanket can withstand the maximum heat of 1400 degrees Fahrenheit, which is higher than some other models on the market.
It is 0.75mm thick and has a weight capacity of 2.5 kg, so it is easy to carry around on the worksite.
Check the current price on Amazon >>
Pros
Provides excellent protection
Can be used as a cover for fire pit
The material isn't harsh on the skin
Lightweight
Can be folded easily

Michael's Take
This Waylander does have a higher price tag than other blankets, but the quality justifies the price.
It is one of the sturdiest blankets that provided great protection.
>> Click here to see pricing, ratings, and reviews on Amazon.com <<
Check Price on Amazon
---
Best Welding Blankets Buying Guide
You might be still wondering which model from my list is for you, thus let's discuss the welding blankets more.
If you are looking for:
Best Heat Resistance
Pick the Hansway blanket if you need superb protection. It is the blanket that can withstand the highest temperature from all reviewed models.
Therefore, the blanket is suitable for people who work with hot materials daily, such as contractors.
Blanket for Light Use
If you are an occasional welder, the Neiko blanket, model 10908A, is suitable for you.
The blanket is inexpensive and excellent for moderate temperatures.
Heavy-Duty Blanket
The Tillman welding blanket is specifically designed for heavy-duty use.
It is not only heat-resistant.
Moreover, it holds well against tears and can be used for a variety of different purposes.
The Blanket that Will be Easy on the Skin:
The Waylander blanket is protective but soft.
Whit this one, you don't have to worry about scratching your hands, so it is best suitable for people with sensitive skin.
Moreover, you don't have to wear gloves when using it.
Things to Have in Mind when Buying a Welding Blanket
Choosing a welding blanket isn't complex tasks if you know what to look for in this product.
Let's go briefly through the most important properties of welding blankets that will hopefully help you decide easier.
Flame-Retardant Properties
The blankets come with different heat-resistance properties.
Those suitable for lighter use might not hold well against high temperatures and can cause char marks that will eventually become holes.
Therefore, always check the material of the blanket.
For example, fiberglass is good, but carbon fibers proved to be better and more cost-effective.
Also, fiberglass has isolating benefits so it can keep the temperature at bay.
Structure
Additionally, it is useful to get a blanket that doesn't have harmful chemicals, such as asbestos.
Check if the blankets include vermiculite, silicate, clay, graphite, or polyurethane in its structure.
Temperature Resistance
The blankets can withstand different levels of temperature.
If you are working with extremely hot temperatures, try to find the blanket that protects the surface from at least 1400 degrees Fahrenheit or more.
Size
Blankets come in different sizes and different shapes.
Before you buy a welding blanket, think about how big you need your protective cover to be.
For example, the largest blankets are 3 x 3 feet, but not everyone needs that large blanket.
The Effect on the Skin
For example, fiberglass is harsh on the touch and can scratch your hand if you don't use welding gloves.
Even if it seems soft at the beginning, it will eventually harden up and become coarser.
People with sensitive skin can wear protective gloves or find a blanket that is soft on the touch.
Welding Blanket Materials
Several materials are commonly used for welding blankets.
Let's learn more about them.
Black Slag
More complex welding jobs require a blanket made from black slag because it resists temperatures of up to 3000 degrees Fahrenheit.
These blankets also resist tough abrasions.
Vermiculite
Vermiculite resists temperatures of 1500 degrees Fahrenheit and, sometimes 2000 degrees.
These are great for vertical protection and overhead welding applications.
Aluminum Fiberglass
Aluminum fiberglass is reflective and withstands abrasions and heat of up to 1000 degrees Fahrenheit.
These blankets are used for welding tasks when there is a need to reflect heat.
Silica
Silica is great for protecting your surrounding area from slags and molten splatters.
The molten point is 2300 degrees Fahrenheit.
It is suitable for heavy-duty tasks.
Acrylic
Acrylic blankets are suitable for light welding tasks.
Vertically, you can use these blankets as a barrier, but these blankets cannot withstand high temperatures.
---
Conclusion
What is your experience with welding blankets?
Which model from my least is you top-pick?
Overall, all models are great and will do their work in protecting the surrounding area from sparks.
Don't forget to go through the website for more useful information on protective equipment for welding jobs.