With a very peaceful and fun atmosphere, Anchorage is a great place to be and to work.
The city has a very healthy and stable economy that provides excellent jobs and opportunities.
The schools and colleges are excellent and you will quickly find the perfect program for your dreams.
Certified Welders annual average salary in Alaska is $44,396 - ABOVE U.S. AVERAGE!
University of Alaska

With vast expertise and experience behind it, the University of Alaska is one of the best places to start a new career. All the facilities are very modern and designed to answer all the needs of the students and educators. With little help, you will manage to reach your full potential in a very short time. The school can also provide you financial assistance.
The welding program is among the very best and it can be done in a year. The welding facility covers 4000 square feet and it has 44 welding booths with the newest and most performant technology.
Visit School Website

Address: 3211 Providence Drive Anchorage, AK 99508
Charter College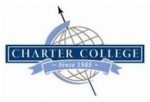 Charter College is one of the best places to start a vocational or technical career. The college provides the most modern labs and facilities in Alaska and you will have full access to the library and other study materials. All educators and trainers are here to answer all your calls and needs and they were selected from the best professionals in the whole state.
The welding program is an excellent vocational choice and it takes just 10 months to get a certificate. The program has a very flexible program and they will also assist you in finding a suitable job for your plans.
Visit School Website

Address: 2221 East Northern Lights Blvd Anchorage, AK 99508
---
Certified Welder Schools by City in Alaska
See all schools in Alaska >