Become a welder by finishing an associate degree program or earning a welding certificate. Learn how to join metal together and repair metal constructions. There is a practically universal need for these skills worldwide. Some welders even work underwater!

The following schools and colleges will help you follow your passion.
Certified Welders annual average salary in Arizona is $39,138 - ABOVE U.S. AVERAGE!
The Refrigeration School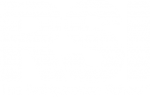 The Refrigeration School was founded back in 1965. RSI prepares individuals who want to find an entry-level job as Air Conditioning and Refrigeration, Heating, and Ventilation technicians. The overall employment rate of RSI graduates is 90% with an annual mean wage exceeding $46.000. RSI is an ACCSC accredited school.
Both evening and day classes are available at the Refrigeration School. It provides hands-on Welding and HVAC/R training. Join the Welding Specialist Program and become an entry-level professional in only 7 months. Thanks to this intensive program, you will develop critical welding skills and be prepared for future pipe and pipeline, thin alloy, and structural welding jobs.
Visit School Website

Address: 4210 E Washington Street Phoenix, AZ 85034
Arizona Automotive Institute

Arizona Automotive Institute is an establishment with over 45 years of history. The main aim of AAI is to help you get the required skills for the career you want. Get your diploma in a short amount of time and enjoy the well-equipped classrooms and the extensive lab facilities.
AAI specializes in four main areas: Automotive Service Technology, Combination Welding, Diesel – Heavy Truck, and HVAC and Basic Refrigeration.  The Combination Welding program will help you learn the core welding techniques with the help of industry-experienced instructors. Students learn Gas Tungsten Arc Welding, Shielded Metal Arc Welding, Flux Core Arc Welding, and Gas Metal Arc Welding.
Visit School Website

Address: 6829 N 46th Ave Glendale, AZ 85301
East Valley Institute of Technology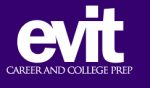 The East Valley Institute of Technology was established in 1991. It is a joint technological education district, accredited by the North Central Association Commission on Accreditation and School Improvement.  The school offers classes for adults. Students can benefit from high-quality education at affordable rates.
EVIT offers 40 occupation-specific programs that will help ensure that you find your dream job in the future. The school offers certificates that can be earned in less than two years. The most popular programs include Cosmetology, Practical Nursing, Ventilation and Refrigeration Maintenance, and Welding Engineering Technology.
Visit School Website

Address: 1601 W Main St Mesa, AZ 85201
Mesa Community College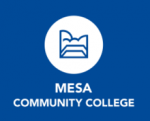 The priority of Mesa Community College is success. You have the opportunity to obtain a certificate or a degree. Moreover, MCC will help you gain the required knowledge that you would need to enter the workforce. Mesa Community College is the largest in the Maricopa County Community College District.
In 2007, MCC was awarded the CHEA Award for institutional Progress in Student Learning Outcomes.
Welding Technology Program is the perfect hands-on training program that will develop your skills in arc and gas welding. You can acquire a Certificate of Completion or enhance your resume by getting a degree in the Applied Sciences and Technology Department.
Visit School Website

Address: 1833 W Southern Ave Mesa, AZ 85202
GateWay Community College

The Gateway Community College is the largest of Connecticut's state colleges. Over 14.000 individuals choose GCC each year. The college offers career-track programs in technical studies, business, health care, and engineering, as well as associate degrees and certificates for those that are getting ready for four-year universities.  One of the main missions of GCC is to encourage student success and inclusion.
The Gateway Community College offers over 90 program options. Individuals can earn an Associate in Applied Science/ Science/Art. Acquire a certificate or a degree in Automotive Technology, Electrical Engineering Technology, Mechanical Engineering Technology, Aviation Maintenance Technology, and many others.
Visit School Website

Address: 108 N. 40th Street Phoenix, AZ 85034
Maricopa Skill Center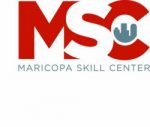 The Maricopa Skill Center and Gateway Community College have been affiliated for over three decades. Finally, in 2016 the Skill Center adopted the Community College's name. The two institutions are functioning as one. There are two extended sites, three locations, and four campuses.
The Maricopa Skill Center programs are available under the Trade and Technical Training category. Acquire a certificate of competency in one of the 5 areas: automotive, business, trades, healthcare, and technology. The Welding program is approved by the American Welding Society. You can choose between Welding: Combination, Welding: Pipe and Plate, and Welding: TIG.
Visit School Website

Address: 1245 E Buckeye Phoenix, AZ 85034
Southwest Skill Center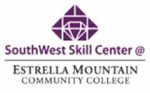 Southwest Skill Center is a campus of Estrella Mountain Community College. It's a public school that offers less than 2-year programs and certificates of completion. The main mission of the Southwest Skill Center is to enhance the well-being of both, the community and the learner. The campus occupies 135 acres in the southwest valley of Phoenix.
The skill center offers a Certificate of Competence in the following Healthcare programs: Emergency Medical Technology, Medical Assistant, Medical Billing and Coding, Phlebotomy, and Medical Interpreter – Spanish. You will be daily challenged in class and learn the essential skills needed for your chosen future career.
Visit School Website

Address: 3000 N Dysart Rd Avondale, AZ 85323
Central Arizona College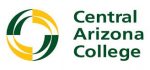 Central Arizona College was founded in 1969. At the moment, there are three centers and five campuses located in Pinal County. CAC's main aim is to provide high-quality education to people of all ages. The college is accredited by the Higher Learning Commission (an agency recognized by the U.S. Department of Education).
In CAC you can obtain a degree or a certificate in one of the five areas: Art, Business, Science, and General Studies. Certificate programs make sure to prepare individuals for entry-level jobs. You can choose to apply for the Welding Technology Program, Pipe Welding, Structural Welding, and many others.
Visit School Website

Address: 8470 N Overfield Rd Coolidge, AZ 85128
---
Certified Welder Schools by City in Arizona
See all schools in Arizona >