Wichita is one of the most famous and developed cities in the state of Kansas.
The economy and business sector of this city developed a lot and you will have many great jobs available.
The city also provides an excellent education system that will make all your career dreams come true.
Certified Welders annual average salary in Kansas is $37,015 - ABOVE U.S. AVERAGE!
Wichita Area Technical College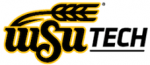 Wichita Area Technical College is one of the biggest names in technical and vocational education in Kansas. The college provides a vast diversity of programs and classes that are meant to give you a new career path or to upgrade the current one. The campus has very comfortable dorms and leisure activities that will make your stay memorable.
The welding program is one of the best in the technical list and it has classes from certificate level to degree level. You will learn from the newest materials and from the best teachers.
Visit School Website

Address: 4004 N Webb Rd. Bldg 100 Wichita, KS 67226
Hutchinson Community College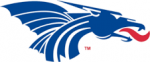 If you are looking for an amazing place to start a new career, Hutchinson Community College is an excellent choice. The college is one of the largest in Kansas and it provides a very vast diversity of programs and classes. The teachers and educators are very friendly and they will help you at every step of your career path.
The technological programs are excellent and the welding one is future-oriented, being one of the highest-paid in this field. This class will help you get all the knowledge and skills to become an extraordinary professional.
Visit School Website

Address: 1300 N Plum St Hutchinson, KS 67501
Butler Community College
At Butler Community College you will find all the facilities and resources needed to get your career a new boost. You will find this school very professional and friendly and it will make sure that you have full access to all the materials needed to get an amazing career. The teachers and trainers are very dedicated and they will guide you at every step.
The welding program is an excellent choice for a successful career. The program can be done in both morning and day class and it takes just a few months for a certificate level.
Visit School Website

Address: 901 S Haverhill Rd El Dorado, KS 67042
Cowley County Community College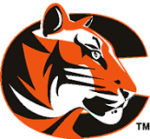 Cowley County Community College will give you the best technological and theoretical curriculum and program list in the whole state. The resources, school, labs, and classes are all new and they will give you an excellent start on your educational journey. The campus is full of fun activities that will make every single day of study a bliss.
The welding program is excellent and the certificate level takes 49 credit hours. The trainers will teach everything from reading a blueprint to using a plasma cutter to make sure you are fully prepared for an amazing career.
Visit School Website

Address: 125 S 2nd St Arkansas City, KS 67005
---
Certified Welder Schools by City in Kansas
See all schools in Kansas >