Tranquil and very beautiful, Louisville is among the best places to be in Kentucky.
The city has a very healthy and developed economy that constantly provides excellent jobs and opportunities.
With the help of the excellent schools in Louisville, you will quickly find the perfect career path for you.
Certified Welders annual average salary in Kentucky is $36,806 - ABOVE U.S. AVERAGE!
Kentucky Community and Technical Colleges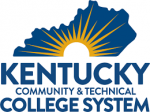 Professional, dedicated, and with some of the most modern educational facilities, Kentucky Community and Technical Colleges is the largest alliance of schools in the state. This system is very dedicated and friendly and it offers both theoretical and practical programs. It will assist you at every step of your educational journey and the educators will also help you find an amazing job.
One of the most popular programs in this facility is the welding degree program. Done in a full-time system takes 2 years to complete and it offers one of the best-paid jobs in the technology field.
Visit School Website

Address: 600 College Street Rd Elizabethtown, KY 42701
---
Certified Welder Schools by City in Kentucky
See all schools in Kentucky >