Large, fun, and full of life, Jackson is a great place to be and to work in Mississippi.
The economy is very stable and it continues to grow and offer new opportunities each month.
The school system is great and you will have a multitude of excellent programs and classes to choose from.
Certified Welders annual average salary in Mississippi is $34,290 - ABOVE U.S. AVERAGE!
Delta Technical College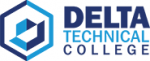 With some of the best student ratings in the whole state, Delta Technical College stands as an excellent starting point for your future career. Come and discover the newest technology and the best trainers in the technology field. You will get a unique chance to polish and rehearse your skills in the best environment and with the best resources.
The welding program will open you an amazing career path. The journeyman welder program takes 7 weeks to finish and it covers 750 clock hours in which you will learn everything about this craft.
Visit School Website

Address: 113 Market Ridge Drive Ridgeland, MS 39157
Hinds Community College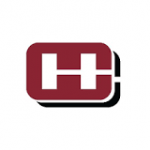 Hinds Community College stands at the top of educational quality in the technology and vocational field. The main advantage of studying here is that you will have full access to all our materials, resources, and amazing teachers. They will also guide you to the perfect career path for you and upon graduation, the teachers will also guide you during finding a job.
One of the best technology programs in their catalog is the welding class. From blueprint reading to using the most modern plasma cutter, this program will quickly prepare you for the career of your dreams.
Visit School Website

Address: 505 East Main Street Raymond, MS 39154
Holmes Community College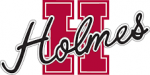 At Holmes Community College you will have the best atmosphere to study and the best educators to guide you on this journey. The materials, resources, and facilities follow the latest trends and quality standards and they will greatly help you during your studies. The motto of the school is that everyone can start a new career path a bright new future.
The welding program is among their very best and it is available on many of our campuses. The program is made of both theory and practice and it will quickly offer you an excellent job.
Visit School Website

Address: #1 Hill St Goodman, MS 39079
Southwest Mississippi Community College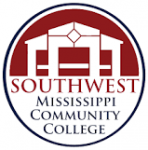 Southwest Mississippi Community College represents one of the most respected and high-ranked places to start a new career. The amazing teaching board is dedicated every single day of the year to provide the most professional education and the most relevant information. The college will guide you at every single step of your stay here and make sure you have everything you need.
The welding and cutting program takes 2 semesters and at the end of the program, you will receive a certificate that is recognized all over the country. In addition, the college will also assist you with job placement.
Visit School Website

Address: 1156 College Dr Summit, MS 39666
East Central Community College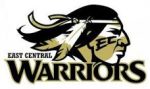 East Central Community College is a very cool and friendly place to spend your student time. They have the best campus and leisure activities that will make your stay here very pleasant. In addition, their teachers and educators are some of the best in their field and they have lots of experience, tips, and tricks to share with all their students.
One of the best programs in the school is the welding one and it starts every September. You will be trained to become an independent contractor that can easily do any of its future jobs.
Visit School Website

Address: 15738 Highway 15 Decatur, MS 39327
---
Certified Welder Schools by City in Mississippi
See all schools in Mississippi >