Fun, full of life, and very dynamic, Jersey City is one of the famous cities on the East Coast.
The economy of the city is excellent and it will give you many interesting job opportunities.
In terms of education, the city provides a variety of programs of classes suitable for your needs.
Welders annual average salary in New Jersey is $43,882 - ABOVE U.S. AVERAGE!
Apex Technical School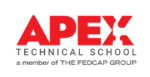 About the School
Apex Technical School is an amazing educational facility that provides a multitude of technical and vocational programs that were developed with the help of professionals from the industry, educational experts, and the excellent educational board.
The trainers, professors, and teachers are very well-trained and ready to help you achieve all your dreams.
Courses Offered
The welding program is excellent and it takes a short time to complete.
Apex Technical School's combination welding training program provides hands-on learning to students who wish to pursue work in the welding trade.
The school offers classes that help prepare students for an entry-level position in the field.
You can complete the Combination Welding Technology program in as little as 7 months.
The program is focused on theory, practice, work safety, modern techniques, and skills that will prove very useful in your career.
Visit School Website

Address: 24-02 Queens Plaza South Long Island City, NY 11101
HohoKus School of Trade and Technical Sciences

About the School
At HohoKus School of Trade and Technical Sciences, you will discover the most modern equipment and technology and the most professional teachers and trainers.
The school aims to transform each student into a professional and respected professional and it developed the best programs that will help you integrate into the job field very fast.
Courses Offered
The technical programs are awesome and the welding one stands out thanks to the great job opportunities it offers.
You'll train in all phases of combination welding and code certification requirements, including electric arc, TIG, MIG, metal theory, oxy-fuel practice, and mild steel and plasma arc cutting.
The short program includes practice, theory, and everything you may need for this career.
American Welding Society offers specific certifications in various welding skills.
Graduates of the HoHoKus School have the opportunity to earn this certification upon completion of training.
Visit School Website

Address: 634 Market Street Paterson, NJ 07513
Bergen Community College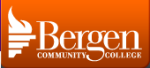 About the School
Bergen Community College provides the best campus atmosphere and the best resources and materials to achieve all your goals and dreams.
The programs at this school focus on the key skills and knowledge requested by the job market and industries.
The classes, labs, and dorms are very modern and you will have a comfortable and fun stay at this college.
Courses Offered
The entry-level welding program includes 12 credit hours and it integrates everything you need to know about this industry.
The Certificate of Achievement in Welding is designed for students wishing to gain the working knowledge and skills related to basic welding for either professional or personal gain.
This certificate can be taken alone or be used to complement a degree in Manufacturing Technology.
Students in the program take a two semester sequence in welding plus a drafting course and a course in Materials Processing and Fabrication.
The college will deliver you all the needed training and it will also assist you with job placement.
Visit School Website

Address: 400 Paramus Rd Paramus, NJ 07652
Ocean County Vocational Technical School

About the School
Ocean County Vocational-Technical School provides the best educators, programs, and teaching strategy that will transform all your career dreams into a true job.
The main advantage you will get from coming to this school is the extended knowledge and experience of the educational board and teachers and the dedication shown over the years.
Courses Offered
The welding program is among the best in the technical area and it will provide you countless high-paid job opportunities.
This program provides prospective students with a complete knowledge-based curriculum focusing on hands on instruction and welding theory.
The class covers shielded metal arc welding, gas metal arc welding, gas tungsten arc welding and flux core arc welding.
Metal cutting processes include oxy-fuel and plasma arc cutting.
Upon completion of the program students are prepared for careers in unions, including Pipefitters, Ironworkers, Sheetmetal workers and more, as well as the US military.
Visit School Website

Address: 137 Bey Lea Rd Toms River, NJ 08753
Connecticut State Colleges and Universities

About the School
Connecticut State Colleges and Universities is an amazing educational alliance that provides high-quality education, excellent teachers, and amazing job opportunities.
With the help of the amazing professors and teachers, you will quickly find out what profession suits your skills and passion and how to take your dreams to career levels.
Courses Offered
An excellent program in this system is the welding one and it will quickly provide you the best education and guidance.
The program consists of lecture and lab course work in engineering, technology, industrial technology, mathematics, sciences, and foundational requirements that provide a solid comprehensive background for continuation in a four-year technology degree program or entry into the workforce.
Upon completion of a Technology Studies A.S. degree, students can transfer to Central CT State University or the University of Hartford to complete designated B.S. degrees.
With the amazing lectures, training, and guidance you will become a respected professional in a matter of months.
Visit School Website

Address: 900 Lafayette Blvd Bridgeport, CT 06604
---
Welding Schools by City in New Jersey
See all schools in New Jersey >