Albuquerque is among the largest and most vibrant cities in the whole state of New Mexico.
The city offers an extraordinary economy in the area and multiple interesting jobs and opportunities.
The educational system in the state if great and it offers many high-quality programs and classes.
Certified Welders annual average salary in New Mexico is $35,956 - ABOVE U.S. AVERAGE!
Central New Mexico Community College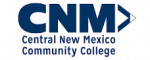 Central New Mexico Community College is an extraordinary place to start your studies and to get new skills. The college gathers the best teachers and educators in the whole state and it offers many interesting programs that are very requested on the job market. You will have exclusive access to all the materials, resources, and fun activities this college has to offer.
A very interesting program is the welding one, giving you the opportunity to select from a multitude of educational levels. With the help of this program, you will have access to one of the largest industries in the country.
Visit School Website

Address: 900 University Blvd SE Albuquerque, NM 87106
Santa Fe Community College

With an amazing vibe and fun teaching methods, Santa Fe Community College is the go-to place in New Mexico to open new opportunities in your career path. The college has the best educators and teachers in each field and it will offer you the best programs and classes for your career dreams. You will be guided from the first day here up to the moment you enter the work field.
One of the best technology programs here is the welding technology one and it takes a very short time to complete. You will learn all the skills and knowledge needed to become a successful professional in this field.
Visit School Website

Address: 6401 Richards Ave Santa Fe, NM 87508
---
Certified Welder Schools by City in New Mexico
See all schools in New Mexico >