Eugene is a friendly, dynamic, and beautiful city in the state of Oregon.
The city and area have an incredible business sector that offers constant job opportunities.
The colleges and schools in Eugene are very modern and they offer some of the best programs in the state.
Welders annual average salary in Oregon is $39,375 - ABOVE U.S. AVERAGE!
Lane Community College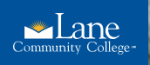 About the School
Lane Community College is the ultimate place to achieve your dreams and start a new chapter in your life.
The college has some of the best teachers and educators in the state that will guide you through all the steps needed to reach your full potential.
This college also has one of the funniest and most friendly campuses in the area.
Courses Offered
The fabrication and welding technology program are awesome and it will get you job-ready with the help of professional teachers.
The program features both classroom theory and hands-on laboratory based.
Lane's 15,000 square foot welding facility is equipped to teach a broad spectrum of welding, fabrication and metallurgical skills and knowledge used in the industry.
In addition to classrooms, shops and metallurgy labs, the program provides an instructional computer lab.
Visit School Website

Address: 4000 E 30th Ave Eugene, OR 97405
Linn-Benton Community College

About the School
With some of the most professional and warm teachers in the whole state, Linn-Benton Community College is an amazing place to study.
The college has very modern resources and materials that will aid you during the educational process and the teachers will help you with everything you need.
In addition, the college can also help you with financial planning.
Courses Offered
The welding program is very short and comprised and it's very popular thanks to the high demand in the industry.
LBCC's Associate of Applied Sciences degree curriculum includes training with all of the commonly-used welding and cutting processes.
This includes Stick (SMAW), TIG, wire-feed welding, oxy-fuel cutting, and plasma arc cutting.
You'll also receive training in blueprint reading, layout, fabrication skills, structural welding, and pipe welding, along with many other welding-related subject areas.
In just a few months you will learn how to take on any project in your future career.
Visit School Website

Address: 6500 Pacific Blvd SW Albany, OR 97321
Umpqua Community College

About the School
Umpqua Community College is among the most professional, dedicated, and high-rated places to start a new career.
The college upgrades the curriculum and material each year, providing you a modern and customized education.
The teachers and trainers are selected based on their experience and they have lots of tips and tricks to share.
Courses Offered
An excellent program for your future is the welding one.
The Associate of Applied Science Degree program will help you gain hands-on experience in our state-of-the-art facility to learn the principles of welding, fabrication, production, and piping.
The One Year Welding Certificate program is designed to provide study in the areas of general welding and operations.
Besides the awesome teachers and practice sessions, the college can also aid you with financial planning and scholarships to achieve your dreams.
Visit School Website

Address: 1140 Umpqua College Rd. Roseburg, OR 97470
Chemeketa Community College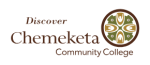 About the School
Warm, friendly, and ready to help you achieve your full potential, Chemeketa Community College provides the best study and campus atmosphere in the whole state of Oregon.
The college has very modern and student-friendly resources and books and the teachers are constantly trained to give you the best possible education.
Courses Offered
The welding program is here to offer you the chance to study for a very dynamic career in which you can earn 50000 USD per year.
You can complete Chemeketa's welding fabrication degree in just 21 months, or pursue a 10-month certificate with advanced techniques and instruction.
In addition to the fundamentals leading to a career, you will learn advanced arc, MIG, and TIG welding; precision measurement; blueprint reading and sketching; fabrication processes; and metallurgy.
You will have many interesting labs and classes to get you job-ready.
Visit School Website

Address: 4000 Lancaster Dr NE Salem, OR 97305
---
Welding Schools by City in Oregon
See all schools in Oregon >