Is a 9-to-5 type of job not for you?
Do you like to work with your hands and want to have the opportunity to work in a variety of fields and travel the world?
Then you need to become a welder!
Choose your welding school in Pittsburgh.
Welders annual average salary in Pennsylvania is $39,454 - ABOVE U.S. AVERAGE!
All-State Career School

About the School
All-State Career School will provide you with the quality training needed to meet your career objective in some of the world's largest industries.
Training is offered in Pennsylvania, West Virginia, and Maryland.
The school is institutionally accredited by the Accrediting Commission of Career Schools and Colleges.
Courses Offered
The Welding Technology program will prepare you for an entry-level position in the field.
There are many career opportunities for those who have completed their training in welding.
Job possibilities for welders include working on bridges, buildings, pressure vessels and heat exchangers, all of which the program at All-State Career School covers in detail.
In addition, the curriculum is designed to provide you a foundation in industrial welding techniques, craft skills and welding mathematics.
Visit School Website

Address: 1200 Lebanon Road West Mifflin, PA 15122
Triangle Tech Inc

About the School
Triangle Tech Inc is an industry-leading technical school in Pennsylvania.
It is an ACCSC nationally accredited institution.
Triangle Tech Inc has been named one of the Top 30 2-Year Trade Schools by the Forbes Magazine.
Courses Offered
Triangle Tech's Welding & Fabrication Technology program is designed to train students to become highly-skilled welders.
In its welding courses, students learn to weld all types of metals, using modern, sophisticated techniques, along with related skills like reading drawings, shop detailing, fitting, and layout.
By obtaining these critical skills, our graduates can become highly-sought professionals.
Triangle Tech graduates are prepared for entry–level employment as welding technicians in light or heavy welding as well as other related trades.
Students will complete the AWS Code certification exam for plate and structural welds, and the ASME Code certification exam for pipe fitting and piping systems prior to graduation.
Visit School Website

Address: 1940 Perrysville Avenue Pittsburgh, PA 15214
Community College of Allegheny County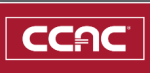 About the School
The Community College of Allegheny County's first campus opened back in 1966.
Today, the college has four centers and four campuses, and even four student-run newspapers.
The college serves around 30,000 credit students.
Courses Offered
The certificate program equips students with the essential entry-level skills required to work as a welder.
Students are eligible to take American Welding Society certification exams.
This program also offers students the necessary skills to read blueprints.
Full-time students are prepared to sit for AWS certification in four months.
Students may find employment as welders, fabricators or grinders.
The associate degree program, which includes courses in mathematics, science and blueprint reading, provides students with the skills and knowledge to work as welding specialists.
Successful completion prepares graduates for several industry certifying examinations.
Additionally, advanced certifications are available through CCAC's elective course offerings.
Graduates may seek employment as welders, welding shop supervisors or as advanced certified welders.
Visit School Website

Address: 800 Allegheny Ave Pittsburgh, PA 15233
Community College of Beaver County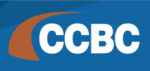 About the School
Community College of Beaver County was named one of the Top 10 best community colleges in Pennsylvania.
The institution offers value and quality in a caring educational environment.
The college provides over 600 transfer agreements with universities and colleges nationwide.
It has been accredited by the Middle States Association of Higher Education.
Courses Offered
Be prepared for entry-level welding positions in manufacturing and industrial firms, construction fabrication shops, and building and construction trade unions.
Tuition cost includes welding hood, grinder, wire brush, jacket/gloves, welding supplies, and industry-recognized D1.1 certification tests in stick and flux core welding.
Graduates will identify, explain, utilize, and perform:
Uses of Shielded Metal Arc (stick), Gas Metal Arc (MIG) & Flux Core Arc Welding Operations (certs in stick and flux core)
Automatic oxy-fuel cutting operations
Welding gauges and welding power sources
Wire feeders
Welding procedure specifications
Welding wire specifications
Fillet welding
Groove welding
Oxyfuel assembly and operation
Joint design and construction and more
Visit School Website

Address: 1 Campus Drive Monaca, PA 15061
Butler County Community College

About the School
Butler County Community College was established in 1927.
Over 13,000 students are enrolled in the college every year.
The main mission of the institution is to develop responsible lifelong learners and to contribute to the vitality of the community.
The institutional values include integrity, quality, service, and caring.
Courses Offered
When you study welding at Butler, you train under an AWS certified welding instructor and use state-of-the-art welding equipment.
This high-wage, in-demand technical career sets you up for a ton of hot jobs in the area, but its graduates have also been hired for the oil fields in Texas and North Dakota, and a ship-building plant in South Carolina.
Employers are knocking on its doors asking for graduates.
Earn a nine-month certificate or get a two-year degree and head off to work.
If you get your two-year degree, you may obtain just the edge you need to move even farther up the work-force ladder.
Visit School Website

Address: 107 College Drive Butler, PA 16002
Westmoreland County Community College

About the School
Westmoreland County Community College was founded back in 1970.
Today, the college enrolls over five thousand students.
WCCC is accredited by the Middle States Commission on Higher Education.
Courses Offered
Westmoreland offers a degree, diploma and four certificate programs in Welding Engineering Technology.
Westmoreland's Welding Engineering Technology program has state-of the-art technology and machines to learn the necessary skills needed in the welding field.
Students will learn how to make decisions in the design and manufacturing of welded fabrications based on joint design, welding equipment, metallurgy and material application.
Classes are smaller and instructors are available for further academic explanation when needed.
Employers regularly reach out to Westmoreland's welding students for post-graduation employment.
Welding courses include practice for certifications offered in-house by our AWS-Accredited Testing Facility.
Visit School Website

Address: 145 Pavilion Lane Youngwood, PA 15697
---
Welding Schools by City in Pennsylvania
See all schools in Pennsylvania >