Choosing your future career is only half of the mission. The other thing that you have to do is find the perfect place that will help you with your plans.

In case, you have decided to narrow the search down to the capital of California, then here are the best schools that offer welding programs and courses in the wonderful city of Sacramento.
Certified Welders annual average salary in California is $44,159 - ABOVE U.S. AVERAGE!
American River College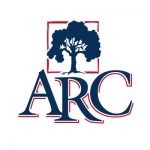 American River College is part of the Los Rios Community College District. It opened its doors back in 1955. At the moment, ARC is a state-funded community college that gives the best value for your education. The college is one of the larger higher education institutions in the state of California with approximately 30.000 individuals being enrolled every spring and fall.
ARC will help you acquire a degree or a certificate of completion. Some educational programs are available online. Apply for the ARC Welding Technology program. The department offers an Associate in Science degree and several certificates. The faculty works closely with the American Welding Society and local employers.
Visit School Website

Address: 4700 College Oak Dr Sacramento, CA 95841
Cosumnes River College

Cosumnes River College is part of the Los Rios Community College District. The college opened its doors in 1970. At the moment, the campus consists of 13 buildings and there are nearly 15.000 students enrolled at CRC. The college is accredited by the Accrediting Commission for Community and Junior Colleges (ACCJC) of the Western Association of Schools and College.
CRC offers 176 degrees and certificates in 50 different areas. Get a degree in Welding Technology or acquire one of the three certificates (Welding Technology, Welding Code Specialist, Welding Fabricator Specialist). The classes are suitable for advanced and beginning welders.
Visit School Website

Address: 8401 Center Parkway Sacramento, CA 95823
Sierra College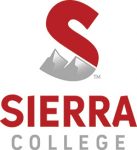 Sierra College was founded in 1936. Over 18.000 individuals are enrolled in the college every year. There are four Sierra College campuses and centers located in Rocklin, Grass Valley, Truckee, and Downtown Roseville. The award-winning faculty members make sure to enhance their teaching with industry expertise, authorship, and research.
Sierra College offers 126 degrees and certificates. Acquire an AA/AS degree in Welding Technology or a Certificate of Achievement. Sierra College also offers quite a few Skills Certificates – Gas Metal Arc Welding, Gas Tungsten Arc Welding, Metal Fabricator and Designer, Shielded Metal Arc Welding, and Welding Entrepreneurship.
Visit School Website

Address: 5000 Rocklin Road Rocklin, CA 95677
---
Certified Welder Schools by City in California
See all schools in California >