Welders work with their hands, have to be creative and can work almost anywhere in the world.
If an office type of job is not for you, then acquiring a degree or certificate in Welding Technology can be exactly what you need.
Looking for a school in Colorado Springs? Here are a couple of great options.
Welders annual average salary in Colorado is $39,415 - ABOVE U.S. AVERAGE!
Lincoln Tech

About the School
Lincoln Tech has been a leading provider of technical skills training since 1946.
The mission of the institution is to provide superior education and training for in-demand careers.
Lincoln Tech is accredited by the Accrediting Commission of Career Schools and Colleges.
Courses Offered
At Lincoln Tech's nine welding schools, whose locations span from Denver all the way to the east coast and places in between, you can train to become a skilled welder.
Lincoln Tech offers four different welding programs, three of which have additional training in either pipefitting or metal fabrication.
While the three programs differ slightly in specialized material, they all feature the most-used welding processes utilized in the majority of applications in the industry, such as Shielded Metal Arc Welding, MIG (Metal, Inert Gas) or GMAW (Gas, Metal Arc Welding), and TIG (Tungsten Inert Gas) welding.
The programs also include Flux Core Arc Welding, a method for specific applications the graduate might encounter in the field.
Welding students start with in-depth study of the properties of metals, and move on to a robust hands-on training regimen where they learn to competently join multiple pieces of metal to the correct specifications.
Near the end of the program, students must pass a required 10-hour OSHA-approved safety orientation.
Visit School Website

Address: 11194 E 45th Avenue Denver, CO 80239
Pikes Peak State College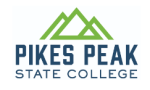 About the School
Three campuses and additional learning centers throughout Colorado Springs and many online options, along with day and evening classes, make Pikes Peak State College adaptable to just about any lifestyle.
Its advisors and online tools can help you navigate its 150-plus degrees and certificate programs, turning your passions into something tangible, something extraordinary, that is, a fulfilling and rewarding career.
Courses Offered
The welding instructors at PPSC are experts in their field, offering you real work scenarios and hands-on learning.
The program prepares you to enter the workforce with marketable skills, or advance in their current position.
You can choose to earn a certificate or an associate degree which both lead to careers that include automotive, art and design and fabrication.
Visit School Website

Address: 5675 S. Academy Blvd. Colorado Springs, CO 80906
---
Welding Schools by City in Colorado
See all schools in Colorado >