Are you still debating whether or not you should become a welder?
Well, did you know that a qualified welder will always be in high demand?
Moreover, you will be able to earn the salary of an experienced doctor or lawyer!
And if that's not quite enough for you, welders have so many working fields to choose from!
Starting from underwater welding and ending with…spacecrafts!
Here is the list of the best welding schools in Atlanta, GA.
Welders annual average salary in Georgia is $38,150 - ABOVE U.S. AVERAGE!
Fortis Institute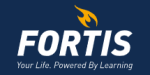 About the School
Fortis is not just one single college.
It is a whole post-secondary network of institutes and colleges.
There are a Fortis Institute and a Fortis College campus.
Each of those offers a powerful learning and training experience.
The campuses are accredited by a nationally recognized body.
Courses Offered
Fortis offers Welding Technology training programs designed to train men and women the skills they need for entry into the field of welding as industrial welders, welding apprentices or check welders.
Its comprehensive curriculum balances traditional classroom instruction where students learn the math they need for welding calculations, understand welding symbols and how to read and interpret print designs.
Experienced faculty also guide students through a wide variety of welding topics include the methods of destructive and non-destructive testing used in welding to determine what constitutes a quality weld.
Visit School Website

Address: 2140 South Cobb Drive Smyrna, GA 30080
Atlanta Technical College

About the School
Atlanta Technical College believes that opportunities in technical education must include general and technical literacy, academic skills and knowledge, technical skills, and the attitudes needed to enjoy life.
To obtain employment, individuals must be competitive in today's job market, and they must possess the skills that will earn them promotions throughout their careers.
Courses Offered
The Welding and Joining Technology program is designed to prepare students for careers in welding industry.
The program emphasizes welding theory and practical applications necessary for successful employment.
Welding Program graduates will be prepared to gain entry level training in the construction industry as a welding and joining technician.
Students will also be prepared to take the qualification tests.
Visit School Website

Address: 1560 Metropolitan Pkwy SW Atlanta, GA 30310
Chattahoochee Technical College

About the School
In 2009, Chattahoochee Technical College emerged from three independent units – Appalachian Technical College, Chattahoochee Technical College, and North Metro Technical College.
The college is accredited by the Southern Association of Colleges and Schools.
Courses Offered
The Welding and Joining Technology program includes training in shielding metal arc, oxyacetylene, tungsten inert gas, metallic inert gas, oxyfuel gas cutting, plasma arc cutting, and gouging.
Students also learn about metals, electrodes, and filler materials.
Some classroom training is involved, but the major emphasis is development of welding skills through actual hands-on practice.
Visit School Website

Address: 980 S Cobb Drive Dr SE Marietta, GA 30060
Gwinnett Technical College

About the School
Gwinnett Technical College has been providing career-focused training and education for nearly four decades.
It is accredited by the Southern Association of Colleges and Schools Commission on Colleges.
The main mission of Gwinnett Tech is to enrich the lives of individuals by advancing their knowledge and to develop workforce opportunities.
Courses Offered
Learn the latest in welding and joining techniques with the Gwinnett Tech Welding and Joining Technology program.
Students will learn how to join metal parts through coalescence (melting base metal), fill seams and holes of metal components, follow sketches, blueprints and specifications, follow and maintain knowledge of safety protocol, and how to layout, fit and fabricate metal components to assemble structural forms.
Program classes are scheduled for morning, afternoon, and evening, and students may begin the program during the fall and spring semesters.
Visit School Website

Address: 5150 Sugarloaf Parkway Lawrenceville, GA 30043
---
Welding Schools by City in Georgia
See all schools in Georgia >