Have you decided to start a welding career?
That's amazing for a variety of reasons. The profession is in high demand; you will be able to earn good money; you can work practically anywhere. Moreover, it's relatively easy to get started.
Here are some schools in fabulous New Orleans.
Certified Welders annual average salary in Louisiana is $37,541 - ABOVE U.S. AVERAGE!
Delgado Community College

Delgado Community College was founded in 1921. Today, it is the largest higher education institution in New Orleans and the oldest and largest community college in Louisiana. The institution is accredited by the Southern Association of Colleges and Schools and by industry organizations.
Delgado Community College offers 4 technical diploma programs, 61 certificate programs, and 34 associate degree programs. The programs include general studies and general science, nursing, criminal justice, culinary arts, automotive, welding, and many others. The Arc Welder program, for example, is designed to be completed in only 9 months.
Visit School Website

Address: 615 City Park Ave New Orleans, LA 70119
Nunez Community College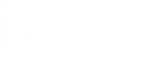 Nunez Community College became the first public institution of higher education in Louisiana to be named after a woman. The college is a student-centered institution that delivers an innovative and relevant curriculum. It is accredited by the Commission on Colleges of the Southern Association of Colleges and Schools.
Nunez Community College can award degrees, diplomas, and certificates. Together with traditional programs, the college offers Louisiana Transfer Degrees and Career and Technical Education Programs. Acquire a Combo Welder diploma, an Intermediate Welding certificate or Shielded Metal Arc Welding certificate.
Visit School Website

Address: 3710 Paris Rd Chalmette, LA 70043
---
Certified Welder Schools by City in Louisiana
See all schools in Louisiana >