Do you feel like an office-type of job would be just too boring for you?
Then becoming a welder might be a great career option for you.
You will have the opportunity to do something different every day, work in a lot of industries and even in various parts of the world.
Find your welding school in Lafayette, LA.
Welders annual average salary in Louisiana is $37,541 - ABOVE U.S. AVERAGE!
Sowela Technical Community College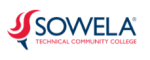 About the School
Sowela Technical Community College provides traditional, distance, and lifelong learning experiences and awards associate degrees, technical diplomas, and certificates that empower learners in transfer, career, and technical education to excel as globally competitive citizens.
Courses Offered
The purpose of the Welding program is to prepare individuals for employment in the field of welding.
Instruction is provided in various processes and techniques of welding including oxy-fuel cutting, carbon arc cutting, shielded metal arc welding, gas tungsten arc welding, flux-cored arc welding, gas metal arc welding, pipe welding, plasma arc cutting, blueprint reading, weld symbols, and joints.
After completion of this program, the student will have covered the skills designated by the American Welding Society and will be prepared to take the AWS Entry Level Welder Test.
Visit School Website

Address: 3820 Senator J. Bennett Johnston Avenue Lake Charles, Louisiana 70615
Delgado Community College

About the School
Delgado Community College is a diverse, dynamic, open-admissions community college providing high-quality education through innovation and excellence in teaching and learning.
The College offers a variety of academic and workforce programs through the Associate degree and is committed to nurturing and sustaining an inclusive culture to support student success.
Courses Offered
Delgado's welding program challenges students to master specific skill related competencies set forth by the National Center for Construction Education and Research as well as the Welding Advisory Committee which consists of business and industry representatives from the Greater New Orleans region.
This program is currently offered at the Jefferson site.
The site has a well-equipped shop area that enables students to receive hands on instruction in the shielded metal arc welding (SMAW), flux core metal arc welding (FCAW), and gas tungsten metal arc welding (GTAW) processes.
After successful completion of this program and satisfying the requirements as set forth by the National Center for Construction Education and Research (NCCER), students are eligible to receive certification for NCCER Welding Levels 1 and 2 and AWS Sense effective Spring 2017.
Visit School Website

Address: 615 City Park Avenue New Orleans, LA 70119
---
Welding Schools by City in Louisiana
See all schools in Louisiana >