Are steady hands and attention to detail your strong points?
Then a career in welding can be an amazing fit for you.
Moreover, you will be able to earn good money, while doing something that you like.
Discover the colleges that offer welding programs in Cincinnati, OH.
Welders annual average salary in Ohio is $38,545 - ABOVE U.S. AVERAGE!
Fortis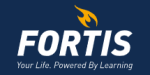 About the School
Fortis was established in 2008.
It is a for-profit college that grew from one school in Phoenix to over 40 schools in seventeen states.
With Fortis you will be able to acquire new skills for careers that are in high demand in today's market.
Fortis offers training programs and career education in the following fields – nursing, medical, healthcare, business, dental, skilled trades, information technology, and cosmetology.
Day and evening programs are available.
Courses Offered
Fortis offers Welding Technology training programs designed to train men and women the skills they need for entry into the field of welding as industrial welders, welding apprentices or check welders.
The comprehensive curriculum balances traditional classroom instruction where students learn the math they need for welding calculations, understand welding symbols and how to read and interpret print designs.
Experienced faculty also guide students through a wide variety of welding topics include the methods of destructive and non-destructive testing used in welding to determine what constitutes a quality weld.
Visit School Website

Address: 11499 Chester Road Cincinnati, OH 45146
Cincinnati State Technical and Community College

About the School
Cincinnati State Technical and Community College is accredited by the Higher Learning Commission.
The institution provides a student-focused, accessible, quality education.
It has one of the largest cooperative education programs in the States with over 600 business and industry partners.
The college offers more than a hundred associate degree programs and certificates in Health and Public Safety, Business Technologies, Humanities and Sciences, Engineering and Information Technologies.
Moreover, the institution offers hundreds of online courses.
Courses Offered
Earn a degree or a certificate in Welding that will prepare you for entry-level positions in the industry.
The Welding Certificate prepares students for immediate employment in organizations where welders are in demand, including manufacturing, construction, automotive, and energy industries.
The program includes hands-on practice in a variety of welding processes as well as metal fabrication, testing, and quality control.
Graduates are prepared to take certification tests offered by the American Welding Society.
Visit School Website

Address: 3520 Central Parkway Cincinnati, OH 45223
Elite Welding Academy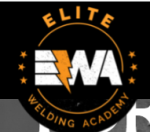 About the School
Elite Welding Academy was founded in 2006 by one of Cincinnati's biggest and most successful mechanical pipe contractors, United Group Services.
The training facility is equipped with up-to-date tables, fixtures, power sources, prep areas, and cutting areas.
The Academy follows the American Welding Society, ASME, and NCCER industry welding guidelines.
Courses Offered
Elite Welding Academy provides career-focused, hands-on training in Structural and Pipe Welding.
They offer comprehensive welding programs designed to help students build a strong foundation in welding and related trades.
Its experienced instructors provide hands-on training in welding safety, equipment setup, and welding procedures, preparing students for careers in industries such as manufacturing, construction, and pipeline work.
With small class sizes and a personalized approach to education, the Academy is dedicated to helping students succeed and achieve their career goals.
Visit School Website

Address: 9740 Near Drive Cincinnati, OH 45246
Butler Tech
About the School
Butler Tech has been providing career technical education for over four decades already.
The mission of the institution is to make the students career-ready and college-prepared.
The main values include student success, character, innovation, collaboration, and community focus.
You can earn industry-recognized credentials in public safety, healthcare, commercial truck driving, and business and industry.
High school students can receive career training, along with completing the academic courses.
Courses Offered
The Welding Technology program offers the opportunity to explore the vast opportunities of the industry.
Course highlights include the following:
Flux core arc welding (FCAW)
Gas tungsten arc welding (GTAW)
Shielded metal arc welding (SMAW)
Gas metal arc welding (GMAW)
Oxyfuel cutting (OFC)
Plasma arc cutting (PAC)
Air carbon arc cutting (ACAC)
Shop safety
This program gives you a solid foundation in theory and practice for a career in a booming industry.
Visit School Website

Address: 3603 Hamilton Middletown Rd Hamilton, OH 45011
Warren County Career Center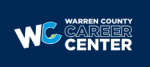 About the School
Warren County Career Center's main aim is to prepare youths and adults to make informed career choices and, ultimately, enter, compete and advance in a changing world.
The center has lower tuition rates than the other educational centers.
The high school programs offered are designed for the junior and senior years.
Plenty of adult programs are also available and can be completed in less than a year.
The Job Placement Center and the instructors will help you in your job search as soon as you graduate.
Courses Offered
Become a Welding Technician after taking an AWS-certified program.
The program is designed to equip you with the essential skills and knowledge needed to excel in the world of welding.
The experienced instructors will provide you hands-on training in a supportive learning environment.
The 600-hour program correlates to the American Welding Society's Guide for Training and Qualification of Personnel-Entry Level Welders.
The student will gain the skills necessary to function in the welding industry.
Visit School Website

Address: 3525 North State Route 48 Lebanon, OH 45036
---
Welding Schools by City in Ohio
See all schools in Ohio >