Full of life and with an amazing development, Toledo is a great place to be and study.
The city provides a very stable economy and countless interesting jobs.
The education facilities in this area are excellent and there are many future-orinted programs in Toledo.
Certified Welders annual average salary in Ohio is $38,545 - ABOVE U.S. AVERAGE!
Owens Community College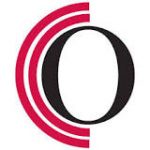 Owens Community College stands out from all the other educational facilities in the area thanks to its great teachers, trainers, and educational board. The college comprises the best information and classes to give you a high-quality and job-oriented education. The campus has many great leisure facilities that will help you relax during your studies.
Short and comprised, the welding program provides all the needed knowledge, skills, and techniques to get a great job. In addition, the college will also assist you with job hunting upon graduation.
Visit School Website

Address: 30335 Oregon Rd Perrysburg, OH 43551
Penta County Joint Vocational School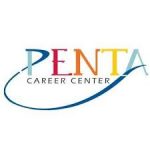 Looking for a new career opportunity? Penta County Joint Vocational School is here to answer all your questions and to fulfill all your career dreams. All the programs at this institution are designed to give you real-lofe skills and knowledge in some of the most requested industries and to quickly transform you into a respected professional.
The welding program takes around 9 months to complete and the total tuition cost is around 6000 USD. The job placement rate is between 80-100% and you can also ask for financial assistance.
Visit School Website

Address: 9301 Buck Road Perrysburg, OH 43551
Monroe County Community College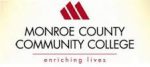 Large, experienced, and successful, Monroe County Community College stands proud as one of the best places to start your education and to get the needed education for amazing jobs. The college has many branches that provide great programs and a very modern curriculum. You will love the vibrant atmosphere, professional teachers, and fun campus.
The technical programs are great and one that is definitely future-oriented is welding. This program takes just a few months for the certificate level and it will give you one of the top-paid jobs in the industry.
Visit School Website

Address: 1555 South Raisinville Road Monroe, MI 48161
Terra State Community College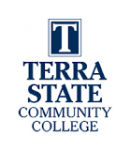 Terra State Community College is the perfect place to start a new career if you are looking for a fun and professional educational facility. The college has a multitude of programs and classes that aim to help you start a new career or reach the next level in your current one. Come and discover the best campus and study atmosphere in the whole state!
The welding associate degree diploma takes 62 credit hours to finish and it guarantees one of the best-paid jobs in the heavy industry. With the help of amazing trainers and teachers, you will get the skills, tips, and tricks in no time.
Visit School Website

Address: 2830 Napoleon Rd Fremont, OH 43420
Siena Heights University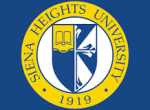 Founded in 1919, Siena Heights University is one of the oldest and most experienced educational institutions in the whole state. This university has a very diverse program portfolio that ranges from technical, vocational, and theoretical programs. The curriculum is very modern and it is updated constantly to provide you the best education and job opportunities.
The welding program is delivered by experienced trainers in some of the most modern practice facilities. The university will also aid you with financial planning and job placement.
Visit School Website

Address: 1247 E. Siena Heights Dr. Adrian, MI 49221
---
Certified Welder Schools by City in Ohio
See all schools in Ohio >