Are you thinking about becoming a welder?
The best time to earn a certificate or a degree is right now. Because welders are in high demand all over the world. Moreover, they get paid very well.
Ready to start your journey? Here are a few schools in Richmond to choose from.
Certified Welders annual average salary in Virginia is $38,984 - ABOVE U.S. AVERAGE!
Centura College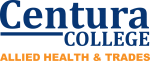 Centura College has 5 campuses that are conveniently located throughout Virginia. The school has over three decades of experience and is committed to providing education and personal enrichment of every student.
Centura College offers hands-on career training programs. Acquire the skills you need to succeed in one of the industries – Health Science, Skilled Trades or Business. Some courses are available online. The Skilled Trades area includes Building Maintenance & Repair, Carpentry, HVAC, CDL Truck Driving, Construction Electrician, and Combination Welding. The graduates of the latter will have the necessary knowledge and skills to apply for entry-level positions.
Visit School Website

Address: 7914 Midlothian Turnpike Richmond, VA 23235
Aviation Institute of Maintenance

The Aviation Institute of Maintenance was established back in 1969. The school meets the highest and strictest standards of the FAA. AIM is the choice of individuals that are interested in the aviation maintenance profession. The institution has campuses in 9 states for your convenience.
Become an Industrial Manufacturing Technician to be able to work in the manufacturing and fabrication industry. The graduates can acquire the following positions – Team Assemblers, Machinists, Electrical & Electronic Equipment Assemblers, and many others. The Combination Welding Diploma program offers hands-on training and covers the welding theory.
Visit School Website

Address: 2211 South Military Highway Chesapeake, VA 23320
J. Sargeant Reynolds Community College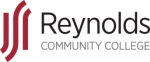 Sargeant Reynolds Community College opened in 1972 and was named after the late Lieutenant Governor of the State. Today, the college is a three-campus institution and the 3rd largest in the Virginia Community College System. The institution is accredited by the Southern Association of Colleges and Schools Commission on Colleges.
The college offers a wide variety of programs in a number of areas. Acquire a Welding Career Studies Certificate – the program was created for those who have no previous experience in the field and for those who want to advance their skills.
Visit School Website

Address: 1651 E Parham Road Richmond, VA 23228
John Tyler Community College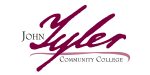 John Tyler Community College is one of the largest of the 23 community colleges in Virginia. The institution was established back in 1967. It is a 2-year, public institution of higher education that served more than 14.000 students during the 2017-2018 academic year. Tyler has guaranteed admissions agreements with over 35 universities and colleges.
The college offers transfer degree programs, career and technical programs, courses that lead to industry-recognized credentials and licenses. Acquire a Welding Certificate in less than two years. After completion, individuals will be able to pursue immediate employment.
Visit School Website

Address: 13101 Jefferson Davis Hwy Chester, VA 23831
---
Certified Welder Schools by City in Virginia
See all schools in Virginia >