Do you feel like welding might become your career of choice?
Then the good news is that you don't necessarily need a degree to become a successful welder. Moreover, it won't take you long to acquire the knowledge and the skills required.
Here are some welding school options in Kansas City.
Sponsored Listings
Certified Welders annual average salary in Missouri is $37,557 - ABOVE U.S. AVERAGE!
Aviation Institute of Maintenance

Aviation Institute of Maintenance was founded as part of a successful group of companies back in 1969. At the moment, the institution operates eleven FAA approved airplane and powerplant schools. AIM meets the strictest and highest standards for training aviation professionals. In case you are interested in the industry, this is the perfect place for you.
Join the Industrial Manufacturing Technician program. Upon graduation, you will be prepared for entry-level positions in the manufacturing and fabrication industry. The Combination Welding Diploma program offers hands-on training and covers welding theory. Students will be ready to take the test for the Welding Certification from the American Welding Society.
Visit School Website

Address: 4100 Raytown Road Kansas City, MO 64129
Kansas City Kansas Community College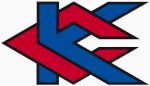 Kansas City Kansas Community College is a public 2-year institution, located within the city limits of Kansas City. The main mission of the college is to inspire individuals and enrich the community one student at a time. KCKCC is accredited by the Higher Learning Commission.
The college offers a wide range of degrees and certificates – Associate in Applied Science, Associate in Art, Associate in Science, Associate in General Studies, Certificates, and Certificates of Completions. Earn a Welding Technology Certificate. Program completers will be prepared to take the American Welding Society tests in most of the processes.
Visit School Website

Address: 7250 State Ave Kansas City, KS 66112
Johnson County Community College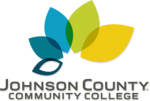 Johnson County Community College was founded in the 1960s. Today, the college is one of the largest institutions of higher education in the state. It is also a board member of the League for Innovation in the Community College.  The newest buildings of the main JCCC campus will be opening their doors in 2019. The college is accredited by the Higher Learning Commission.
JCCC offers continuing education and credit programs. Acquire an AAS in Metal Fabrication/Welding. Students can also complete the 29-hour Welding certificate in 3 semesters.
Visit School Website

Address: 12345 College Blvd Overland Park, KS 66210
Northland Career Center

The Northland Career Center was established back in 1980. It is a public, not-for-profit, career and technical school. The values of the center include integrity, innovation, partnerships, results, diversity, learner focus, and quality.
The Northland Career Center offers programs in a wide range of fields – Agricultural Sciences, Aviation Technology, Construction Technology, Culinary Arts, Diesel Technology, Health Sciences; Heating, Cooling & Climate Control; Industrial Welding, IT Professionals, Law Enforcement/Crime Scene Investigation, Production Technologies, and Teaching Professions. To complete the Industrial Welding program, students would have to attend 3 hours per day for two years.
Visit School Website

Address: 1801 Branch Platte City, MO 64079
---
Certified Welder Schools by City in Missouri
See all schools in Missouri >