Are you willing to start a career in welding?
Then you would have to attend some courses or even acquire a degree in Welding Technology. The great news is that, in most cases, it won't take you more than 2 years to get prepared for entry-level positions in the industry.
Ready to get started? Here are some welding schools in St. Louis, MO.
Certified Welders annual average salary in Missouri is $37,557 - ABOVE U.S. AVERAGE!
Ranken Technical College

Ranken Technical College was founded back in 1907 by David Ranken. It is a public, technical college that is accredited by the Higher Learning Commission. The college is a member of the North Central Association of Colleges and Schools. The acceptance rate is 100%.
Ranken Technical College offers programs and course in 5 main divisions – Electrical, Automotive, Construction, Manufacturing, and Information Technology. The college's fabrication and welding program offers a welding certificate. The program can be finished in only one year.
Visit School Website

Address: 4431 Finney Ave Saint Louis, MO 63113
Southwestern Illinois College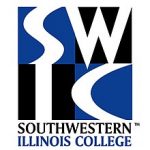 Southwestern Illinois College is accredited by the Higher Learning Commission. The institution has articulation agreements with a lot of public and private colleges. Moreover, at SWIC individuals pay less than half the national average for private and public university tuition.
The college offers programs in the following areas – Business, Math & Sciences, Health Sciences & Homeland Security, Technical Education, Liberal Arts, Paralegal Science, Physics, Fire Science, and others. Acquire one of the certificates in welding – Advanced Welding, Advanced Welding Manufacturing, Specialized Welding, Welding.
Visit School Website

Address: 2500 Carlyle Ave Belleville, IL 62221
Waynesville Career Center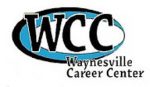 Waynesville Career Center provides quality career and technical education to high school students and adults. The main mission of the center is to develop a diverse and skilled workforce of lifelong learners. The institution prepares individuals for success in a diverse world using academic, technical, and interpersonal experiences.
Waynesville Career Center's Welding and Manufacturing program is open to high school juniors, seniors, and adults. Individuals will learn basic welding techniques. The curriculum for advanced students includes arc welding on plate or pipe and Mig and Tig welding on hard to weld metals.
Visit School Website

Address: 400 G. W. Lane Waynesville, MO 65583
Lewis & Clark Community College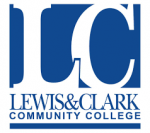 Lewis & Clark Community College was founded in 1970. Today, it is a 2-year higher education institution with several campuses, a training center, a Humanities Center, and a river research center. The college serves around 15.000 students every year.
The college offers certificates and associate degrees in over 40 career programs. Some courses are available online. Acquire an AAS degree in Welding, a certificate of proficiency in Welding Technology or one of the certificates of completion (Basic Welding, General Welding, Structural Welding, Wire-Feed Welding…).
Visit School Website

Address: 5800 Godfrey Rd Godfrey, IL 62035
St. Charles Community College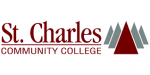 St. Charles Community College is a public, comprehensive 2-year community college. It was established back in 1987. Today, SCC has a huge 12-building campus. Moreover, St. Charles was ranked as one of the Top 50 places to live in the States.
The institution offers a wide range of associate degrees, transfer opportunities, and certificate programs in the business, arts, career-technical, and sciences fields. The place provides community-based development, as well as workforce training. Acquire a Welding A.A.S., Basic Welding C.S and earn an American Welding Society certificate.
Visit School Website

Address: 4601 Mid Rivers Mall Dr Cottleville, MO 63376
Jefferson College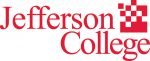 Jefferson College was established in 1963 and became the second junior college district to be approved in Missouri. The main values of the college are accessibility, success, integrity, service, and learning. The institution is accredited by the Higher Learning Commission.
The college offers academic programs in a wide range of fields. Acquire an associate degree or a technical and career education certificate. Online courses are also available. The Welding Technology curriculum combines related technical courses and advanced welding skills. The American Welding Society standards are taken into consideration.
Visit School Website

Address: 1000 Viking Drive Hillsboro, MO 63050
---
Certified Welder Schools by City in Missouri
See all schools in Missouri >