Springfield is one of the most dynamic and beautiful cities in the state of Missouri.
The city has a great economy and a developed business sector that provide excellent jobs.
The schools and colleges are of top quality and you will have many great programs to choose from.
Welders annual average salary in Missouri is $37,557 - ABOVE U.S. AVERAGE!
Ozarks Technical Community College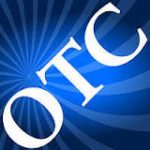 About the School
At Ozarks Technical Community College you will discover the best place to grow and develop new skills for your future career.
The equipment in this school and the modern labs are amazing and you will have full access to all the resources.
The trainers and teachers are very professional and dedicated and they will help you with every stage of your education.
Courses Offered
A very interesting program to consider is welding one.
The coursework covers major welding processes including Gas Metal Arc Welding (GMAW), Gas Tungsten Arc Welding (GTAW), Gas Metal Flux-Cored Arc Welding (FCAW) and more.
The instructors also teach students how to use welding safety gear, read blueprints and find a job in the field.
This program takes just a few months to complete and it will give you the chance to work in one of the most dynamic and highest-paid jobs.
Visit School Website

Address: 1001 E. Chestnut Expressway Springfield, MO 65802
Lake Career and Technical Center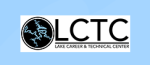 About the School
Lake Career and Technical Center is the best place to develop skills for a lifetime.
The main purpose of this center is to grant the environment and resources to start a new career.
The campus is amazing and it will give you some of the best memories and leisure activities.
The programs are very modern and tailored to give you the most modern skills and job traits.
Courses Offered
The welding program is great and it includes some of the best trainers, resources, and materials.
This course offers the basics of either welding or machine shop.
Welders receive training using gas metal arc welding, gas tungsten arc welding, shielded metal arc welding, manual/automated plasma arc cutting and oxy-fuel cutting.
The program will provide you some of the best knowledge and skills to start a new and successful career.
Visit School Website

Address: 269 Dare Blvd. Camdenton, MO 65020
North Arkansas College

About the School
North Arkansas College provides some of the best programs in the whole state and it will help you start a new career in a very short time.
In terms of resources, the college is among the best in the state and it has multiple rewards for its educational quality.
The campus and dorms are very comfortable and modern and you will have many great activities here.
Courses Offered
The welding program is a very dynamic and exciting one given the fact that it offers a very short study period.
The program provides state-of-the-art training on common welding processes such as Shielded Metal Arc, Metal Inert Gas, Tungsten Inert Gas, oxy-acetylene and plasma cutting and extensive skill building in each welding position.
Additionally, American Welding Society Certification for structural plate and pressure pipe is available.
At the end of your studies, you will be ready to apply to any entry-level job in this industry.
Visit School Website

Address: 1515 Pioneer Dr Harrison, AR 72601
---
Welding Schools by City in Missouri
See all schools in Missouri >