Welding classes are a bit different than the other ones that you can take in college.
Hands-on training is crucial. After all, you, as a welder, will be performing plenty of manipulations with your hands and you have to possess the necessary skills as soon as you graduate.
Here are the schools in Brownsville, TX, that offer the right type of training.
Certified Welders annual average salary in Texas is $38,743 - ABOVE U.S. AVERAGE!
Texas State Technical College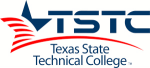 Texas State Technical College was established over 5 decades ago to help create a strong Texas. Today, the college has 10 campuses and partnerships with plenty of industries and companies. The main values of the institution are beliefs, behaviors, and outcomes. TSTC is accredited by the Southern Association for Colleges and Schools Commission on Colleges.
Texas State Technical College offers courses and programs in a wide range of fields. Acquire an Associate of Applied Science – Welding Technology or one of the certificates in Structural Welding or Structural and Pipe Welding.
Visit School Website

Address: 1902 North Loop 499 Harlingen, TX 78550
South Texas Vocational Technical Institute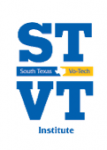 South Texas Vocational Technical Institute has been serving the needs of our community for over 4 decades. The institution has partnered with plenty of employers throughout the state creating new career possibilities for the graduates. The TX Campus in Brownsville is accredited by the Council on Occupational Education.
STVT offer programs in Healthcare & Wellness, Business, and Skilled Trades. Combination Welding is part of the Skilled Trades Department. The curriculum includes both classroom and workshop instruction on using methods and materials, reading blueprints, and working with various tools.
Visit School Website

Address: 2419 E Haggar Ave Weslaco, TX 78599
---
Certified Welder Schools by City in Texas
See all schools in Texas >