A welder. It's not what children typically want to become.
But as you grow up, you find out that it is one of the most needed jobs in today's society. Moreover, the salary is great, most of the times. And, at some point, you come to the realization that you actually like to work with your hands, with metal and machines…
Is this about you? Then here are a few school options that you can take into consideration.
Certified Welders annual average salary in Texas is $38,743 - ABOVE U.S. AVERAGE!
South Texas Vocational Technical Institute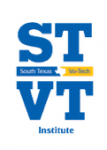 South Texas Vocational Technical Institute is approved and regulated by Texas Workforce Commission Career Schools and Colleges. The instructors of STVT make sure that you are ready for your future career, while the Career Services department will help you take the first step after graduation. The institute has partnered with plenty of employers throughout South Texas.
The programs at STVT are divided into three areas: Healthcare and Wellness, Skilled Trades, and Business. The Skilled Trades programs include Air Conditioning Heating and Refrigeration, Automotive Service Technician, Combination Welding, and Diesel Heavy Truck. Combination Welding is available at the campuses in San Antonio, Corpus Christi, and Weslaco.
Visit School Website

Address: 734 SE Military Dr. San Antonio, TX 78214
St. Philip's College

The Alamo Colleges District consists of five colleges that offer a wide range of programs and 2-year degrees.  The colleges have some of the best facilities for learning and teaching in the United States. St. Philip's College was founded in 1898. It is one of the Top 10 Most Admired Universities and Colleges, as well as one of the Top 20 Community Colleges in Texas.
The Welding Technology program is available at St Philip's College. Apply to the WTN Welding Program or Inert Gas Welder Level 1 to acquire a certificate or get a degree in Welding Technology.
Visit School Website

Address: 1801 Martin Luther King Dr San Antonio, TX 78203
---
Certified Welder Schools by City in Texas
See all schools in Texas >