Being a welder is a bit like being an artist.
You combine different things to create something new.
Throughout the years the science and technology of welding have been advanced and global standards have been set.
If you want to have a clear understanding of the skill then getting a welding certificate or an associate degree is a great idea.
These training schools are ready to help you with that.
Certified Welders annual average salary in Texas is $38,743 - ABOVE U.S. AVERAGE!
Tulsa Welding School & Technology Center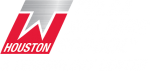 Tulsa Welding School is the largest one in the United States. The school has campuses in Tulsa, Jacksonville and Houston, and over 20.000 graduates. TWS prepares students for electro-mechanical, pipefitting and welding careers. The school was founded back in 1949 by two enthusiastic welders. Seven decades later, TWS is a reputable institution that helps the graduates get 100% prepared to enter the professional world.
Tulsa Welding School in Houston, TX, offers the following programs.
A 7 Month Welding Specialist Program that will prepare you for entry-level positions. The program's main aim is to develop critical welding skills.
A 9.5 Month Welding Specialist with Pipefitting Program. Learn the key welding processes and pipefitting skills.
Visit School Website

Address: 243A Greens Rd. Houston, TX 77060
Aviation Institute of Maintenance

The Aviation Institute of Maintenance is the perfect place for the students interested in the aviation maintenance profession. AIM has more campuses across the United States than any other A&P school. The institute was established back in 1969 as part of a group of companies.
AIM offers 11 programs which include Aviation Maintenance Technology, Avionics Technician, Maintenance Technician, and Combination Welding.  Programs available at the Houston campus are The Aviation Maintenance Technician (AMT) Program and The Maintenance Technician Program. The first program will prepare you to pass the FAA (Federal Aviation Administration) test. Unmanned Aircraft Systems is a course that is also available at the Houston campus.
Visit School Website

Address: Houston 7651 Airport Blvd Houston, TX 77061
Houston Community College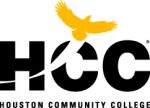 The main aim of Houston Community College is to prepare students for life and work in a technological society. It is an open-admission institution that provides affordable education. Houston Community College was established in 1971. The College System of the institution is accredited by the Commission on Colleges of the Southern Association of Colleges and Schools.
HCC offers dozens of programs including adult education and continuing education. Study Anthropology, Chemistry, Criminal Justice, English, History or Nuclear Medical Technology. The Welding Technology program will provide the students with the necessary skills for entry-level positions.
Visit School Website

Address: 3100 Main Street Houston, TX 77002
School of Automotive Machinists & Technology

The School of Automotive Machinists & Technology is ideal for the students that are passionate about the high-performance racing industry. SAM Tech provides technical and machining education. The school graduates are ready to work with the best companies in the industry. Whether that's automotive manufacturing companies or even championship teams (NASCAR, IndyCar…). The School of Automotive Machinists & Technology named a Top University in Houston, TX, for Graduate Salary.
SAM Tech offers various programs in Cylinder Head Machining, EFI Tuning, CNC Machining, and Engine Block Machining. As well as Associates Degree classes.
Visit School Website

Address: 1911 Antoine Houston, TX 77055
San Jacinto Community College

San Jacinto College is willing to turn the educational process into a real adventure. The classes boost creative thinking and engage your passions. San Jac has one of the most affordable tuition rates in the state. Acquire practical knowledge and have a flexible schedule in one of the Top 100 community colleges in the United States.
In San Jacinto College you can choose from 186 degrees and certificates in 46 technical programs. In case you want to continue your higher education, the community college partners with plenty of universities across the state. Choose a program from seven areas of study. Welding Technology is in the Construction, Industry, Manufacturing & Transportation area.
Visit School Website

Address: 8060 Spencer Hwy Pasadena, TX 77501
Lee College

Lee College was established back in 1934. Nowadays, over nine thousand students are enrolled in various educational programs every semester. The college's main goals are to enable success among all students; prepare individuals that will be successful in their chosen career; advocate diversity. Lee received Aspen Prize Top 150 Community Colleges.
The college offers over 100 associate degree and certificate programs, as well as community education courses. The programs and courses include Welding Technologist, Weekend Welding Certificate (part of the Weekend College Plus program), Preparation for Certified Welding Inspector and many others.
Visit School Website

Address: 511 S Whiting Baytown, TX 77520
Lone Star College System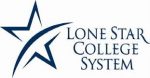 The mission of the Lone Star College System is to provide programs that are able to enrich lives and to offer educational opportunities. It has 7 colleges, 2 university centers, 10 additional centers, and 11 ISD partners. LSC is the third in the nation among all community colleges (Top 5 Degree Producer).
Lone Star College System offers degrees and certificates in eight areas. LSC also offers a FastTrack, non-credit program that results in a workforce certificate. The community college offers a Pipe Welder Certificate, a Welder (SMAW & GMAW) Certificate, an AWS Welder Master Certificate, a Layout & Fabrication Welding Certificate, and many others.
Visit School Website

Address: 5000 Research Forest Drive The Woodlands, TX 77381
College of the Mainland

College of the Mainland was formed in 1966. The mission of the college is to serve the community and to ensure that the students contribute to the economic and intellectual enrichment of the country. The graduates that earned a technical degree in COM earn the highest starting salaries ($73,509) according to the College Measure research group.
College of the Mainland offers various degrees and Continuing Education Courses. Enter COM's Welding Technology Program and get the opportunity to receive an Entry-Level Welder Certificate from the American Welding Society.
Visit School Website

Address: 1200 Amburn Road Texas City, TX 77591
---
Certified Welder Schools by City in Texas
See all schools in Texas >