Seattle is among the largest and most famous cities in the United States.
The city is well-known for one of the most stable economies and the best jobs in the whole state.
The educational system is top-quality and you will find many schools, colleges, and universities to start a new career.
Certified Welders annual average salary in Washington is $42,299 - ABOVE U.S. AVERAGE!
Washington State Community and Technical Colleges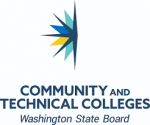 At Washington State Community and Technical Colleges you will discover the most modern equipment and technology and the most professional teachers and trainers. The school system aims to transform each student into a professional and respected professional and it developed the best programs that will help you reach your full potential in a very short time.
The welding program is excellent and it can be finished in under 1 year. During this time you will have full access to all the materials and resources in this school and the guidance of some of the best professionals in this field
Visit School Website

Address: 6000 16th Ave SW Seattle, WA 98106
---
Certified Welder Schools by City in Washington
See all schools in Washington >