Vancouver is a modern, dynamic, and beautiful city to live in the state of Washington.
The city has a very strong business sector that offers amazing opportunities and jobs.
The educational system is high-quality and you will have many programs and classes to choose from.
Welders annual average salary in Washington is $42,299 - ABOVE U.S. AVERAGE!
Skagit Valley College

About the School
Skagit Valley College is a public, comprehensive community college located in northwest Washington State.
Skagit Valley College cultivates student learning and achievement, contributes to the educational, personal, and economic success of students, and
promotes equitable and thriving communities.
Courses Offered
The Welding Technology program prepares students to work as entry-level welders, fitters, or metal fabricators in a variety of industries including boat-building, construction, industrial maintenance, and manufacturing.
Students study a variety of layout, fabrication, and metal joining techniques using steel, stainless steel, and aluminum.
Processes include oxyfuel cutting, shielded metal arc welding, gas metal arc welding, flux cored arc welding, and gas tungsten arc welding.
Instructional facilities include individual welding practice booths and a large metal fabrication area.
Visit School Website

Address: 2405 East College Way Mount Vernon, WA 98273-5899
Charter College

About the School
Charter College is an educational institution that works to get you to work.
The atmosphere at this college is amazing and the whole educational board and staff are very friendly, professional, and dedicated.
All the programs here are designed to get you job-ready as fast as possible or to help you achieve a higher level in your current career.
Courses Offered
The welding program is an excellent choice from the technology portfolio.
This program takes just 10 months to complete and it includes all the needed classes and labs to prepare you for excellent job opportunities.
The Certificate in Welding program provides you with the knowledge and technical skills you need to find an entry-level position as a welder.
In classrooms and labs, you will learn how to employ various welding techniques, fabricate metal structures, read blueprints, and use computer technology to enhance your potential for employment.
In addition, you will complete assignments such as reading, exercises, problem solving, projects, research, papers, and presentations.
Visit School Website

Address: 17200 SE Mill Plain Blvd Vancouver, WA 98683
Walla Walla Community College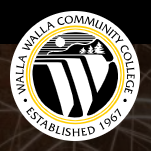 About the School
Walla Walla Community College inspires all students to discover their potential and achieve their goals by providing relevant, equitable, and innovative learning opportunities and services.
The Community College aims to be the catalyst that transforms its students' lives and the communities it serves.
Courses Offered
The Welding Technology program can give you the skills, confidence and work ethic to become a welder.
You will learn different types of welding, with special emphasis on construction and fabrication.
Plus, WWCC helps you think about the next steps in your career.
With college transferable classes and business classes, you could retire as a supervisor, foreperson or manager.
Visit School Website

Address: 500 Tausick Way Walla Walla, WA 99362
---
Welding Schools by City in Washington
See all schools in Washington >