Vancouver is a modern, dynamic, and beautiful city to live in the state of Washington.
The city has a very strong business sector that offers amazing opportunities and jobs.
The educational system is high-quality and you will have many programs and classes to choose from.
Arizona State University Online
Arizona State University Online
Engineering Management
Master's
Construction Management & Technology
Master's
Certified Welders annual average salary in Washington is $42,299 - ABOVE U.S. AVERAGE!
Washington State Community and Technical Colleges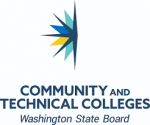 Washington State Community and Technical Colleges is an educational alliance that provides the best resources and materials to achieve all your goals and dreams. The programs at this school focus on the key skills and knowledge requested by the job market and industries. The classes, labs, and dorms are very modern and you will have a comfortable and fun stay at this college.
The welding certificate program takes just 1 year to complete and it integrates all the needed knowledge and techniques for this industry. You will quickly have the opportunity to apply to entry-level jobs in this hot field.
Visit School Website

Address: 1933 Fort Vancouver Way Vancouver, WA 98663
Charter College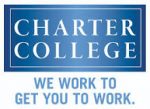 Charter College is an educational institution that works to get you to work. The atmosphere at this college is amazing and the whole educational board and staff are very friendly, professional, and dedicated. All the programs here are designed to get you job-ready as fast as possible or to help you achieve a higher level in your current career.
The welding program is an excellent choice from the technology portfolio. This program takes just 10 months to complete and it includes all the needed classes and labs to prepare you for excellent job opportunities.
Visit School Website

Address: 17200 SE Mill Plain Blvd Vancouver, WA 98683
Portland Community College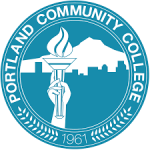 Portland Community College provides the best educators, programs, and teaching strategy that will transform all your career dreams into a true job. The main advantage you will get from coming to this school is the extended knowledge and experience of the educational board and teachers and the professionalism shown every single day.
The welding program is amazing and it provides the best knowledge and skills in the whole state on a flexible schedule. In a matter of just a few months, you will be confident and skilled enough for any entry-level job.
Visit School Website

Address: 12000 SW 49th Avenue Portland, OR 97219
Mt Hood Community College

Mt. Hood Community College is an amazing educational facility that provides a multitude of technical and vocational programs that were developed with the help of professionals from the industry, educational experts, and open-minded teaching strategy. The trainers, professors, and teachers are very well-trained and here for you at any moment.
A very future-oriented and interesting choice in the vocational field is the welding program. The program is very short, integrative, and interactive and it focuses on real-life skills and techniques.
Visit School Website

Address: 26000 SE Stark St Gresham, OR 97030
Clackamas Community College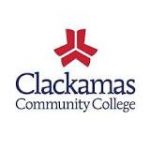 At Clackamas Community College you will discover the most modern equipment and technology and the most professional teachers and trainers. The school aims to transform each student into a professional and respected professional and it developed the best programs that will help you reach your full potential in a very short time.
You can earn a new career with the welding certificate and the amazing teachers and trainers. The program takes just a few months and it incorporates the needed skills, knowledge, and techniques.
Visit School Website

Address: 19600 Molalla Ave Oregon City, OR 97045
---
Certified Welder Schools by City in Washington
See all schools in Washington >