Large, dynamic, and surrounded by beautiful areas, Spokane is an amazing place to live in Washington.
The city and area have a very developed economy and there are many businesses that offer great jobs.
The colleges, schools, and universities here are great and they provide the best education in the area.
Certified Welders annual average salary in Washington is $42,299 - ABOVE U.S. AVERAGE!
Washington State Community and Technical Colleges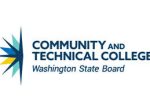 Washington State Community and Technical Colleges is a very large and high-quality alliance of colleges and schools that provide the best educational standards and programs in the whole state. The programs are divided into theoretical and practical and they are all developed with the help of the best educational experts and following the job market trends.
The welding program is amazing and upon graduation, it offers one of the best-paid jobs in the heavy industry. In addition, you will learn only the newest and most used techniques and knowledge in this field.
Visit School Website

Address: 1810 North Greene Street Spokane, WA 99217
North Idaho College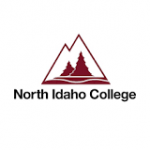 Located in one of the most beautiful areas in the whole region, North Idaho College is an amazing place to strat your studies. The educational board is very modern and open-minded and it constantly updates the programs and curriculum to offer you the best education. The campus is very beautfiul and you will have many beautiful memories in this place.
Offering the best equippment and education, the welding program is an excellent choice. You will learn how to read a blueprint, use any equippment, and take on any project in a very short time.
Visit School Website

Address: 1000 West Garden Avenue Coeur d'Alene, ID 83814
---
Certified Welder Schools by City in Washington
See all schools in Washington >