In a nutshell, welding is about joining different parts of metal together. Welders have the opportunity to work in a variety of fields, including oil & gas, manufacturing, shipbuilding, repair and maintenance, and even aerospace applications!
If you are looking for the perfect Welding School in Jacksonville, Florida, then make sure to consult our list.
Certified Welders annual average salary in Florida is $37,952 - ABOVE U.S. AVERAGE!
Tulsa Welding School Jacksonville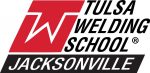 Tulsa Welding School was founded back in 1949. One of the campuses of the school is located in Jacksonville, FL. It is accredited by the Accrediting Commission of Career Schools and Colleges. The mission of the school is to help individuals develop the skills and knowledge that are necessary for professional growth and employment. Jacksonville is the largest city in the state. You will find plenty of things to do all year-round. Moreover, the weather is gorgeous.
The Jacksonville campus offers the following programs – Professional Welder, Professional Welder with Pipefitting, Professional Welder with Shipfitting and Metal Fabrication, Electro-Mechanical Technologies, Refrigeration Technologies, and Electrical Applications.
Visit School Website

Address: 3500 Southside Blvd Jacksonville, FL 32216
Florida State College at Jacksonville

Florida State College at Jacksonville was founded in 1965. At the moment, it ranks one of the Top 50 most affordable public, 4-year institutions in the country. The college has students from over 150 countries. The age of the individuals ranges from 12 to 106 years old! The mission of FSCJ is to provide life-long education that enhances the development of the community.
The college offers courses in 12 areas of study. Apply for the Welding Technology Workforce Certificate program to get prepared for a career in many fields. Professional instructors offer one-on-one training in all types of welding processes.
Visit School Website

Address: 501 W State St Jacksonville, FL 32202
CDA Technical Institute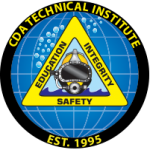 CDA Technical Institute provides job placing assistance and training in a range of careers. Choose one of the three main areas – Air Mixed Gas Commercial Diver, Maritime Welding, and DMT (Dive Medical Technician).  CDA was established back in 1995 by Captain Ray Black. It is a post-secondary school designed to provide a variety of industries with entry-level personnel.
CDA offers a unique Welding Program. Once you finish the Maritime Welding Program, you will be able to enter the job market straight away. After graduation, you will have the opportunity to choose one of the following career paths – barge welding, marine welding, offshore welding, ship welding, shipyard job training or welding trades.
Visit School Website

Address: 91 Trout River Drive Jacksonville, FL 32208
Bradford-Union Technical Center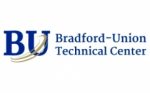 Bradford-Union Technical Center was established in 1965. In 2017, the center underwent a name change and turned into North Florida Technical College. It is accredited by the Council on Occupational Accreditation. The college is a post-secondary career and technical training school, as well as an adult education institution.
North Florida Technical College offers programs in a wide range of areas. Apply for the Welding Technology course or the Welding Technology Advanced Program. The latter lasts for 750 hours and will help you explore the career opportunities of a professional welder.
Visit School Website

Address: 609 N Orange St Starke, FL 32091
---
Certified Welder Schools by City in Florida
See all schools in Florida >