Do you want to apply for a Welding Technology associate degree program?
Or you feel like a welding certificate training class will do?
In either case, here are a few schools in Miami, FL, that are ready to offer a wide range of programs and courses.
Welders annual average salary in Florida is $37,952 - ABOVE U.S. AVERAGE!
Robert Morgan Educational Center

About the School
Robert Morgan Educational Center was created in the 1970s.
Nowadays, the center is a worldwide leader in adult-community-career technical education.
The college is committed to impart the skills and knowledge that will ensure successful global employment and a successful and prosperous life.
Courses Offered
The mission of the Welding Technology Program is to prepare students for employment in a variety of occupations in the welding industry.
This course includes specialized classroom and practical experience in the cutting and joining of metal parts through the application of intense heat, using gas and electric welding equipment.
Applications include oxyacetylene welding (OAW), fusion and non-fusion welding, shield metal arc welding (GMAW).
The skills for cutting metal include OAW (flame cutting) equipment and plasma arc cutting equipment.
Related skills include print reading and layout, metal identification and math.
Content also includes use and care of hand tools, power tools, specialized tools and equipment, safe and effective work practices and use of current industry standards, practices and techniques.
The course/program also provides supplemental training for persons previously or currently employed in these occupations.
Visit School Website

Address: 18180 SW 122nd Ave Miami, FL 33177
McFatter Technical College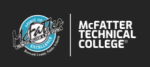 About the School
William T. McFatter Technical College is a staple name in the world of technological education and it has some of the best educational programs in the whole state.
If you want to start a technical career, this is the place for you.
It has the best equipment in our labs and practice areas and they will make sure that you will leave this school with all the knowledge needed.
Courses Offered
The Welding Technology program offers students the necessary skills to enter a challenging and high demand career in the fields of construction, engineering, manufacturing and many more.
In the training program, students will learn to use gas and electric welding equipment with steel, aluminum and stainless steel metals.
In addition to the necessary hands-on skills, students will become knowledgeable in reading blueprints and applied math.
Visit School Website

Address: 6500 Nova Drive Davie, FL 33317
Atlantic Technical College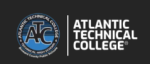 About the School
Atlantic Technical College represents the ideal place to take your love for technology to the career level.
The programs here start for the high school level and they continue up to the degree level.
You will find the facilities and resources very modern and professional and they will help you polish all your skills and achieve all your goals.
Courses Offered
The welding program takes around 11 months and it covers around 1050 hours of classroom and training.
Instruction involves classroom and practical experiences to teach students to fabricate and weld joints and perform fabrication in the basic area of welding.
Related instruction in blueprint reading and layout is included as an integral part of the program.
Safety instruction is provided throughout the program and safe practices and procedures are stressed in all lab situations.
Upon completion of the program and meeting eligibility requirements, including the attainment of an aligned industry certification, students may be awarded credits toward an Associate Degree by Broward College.
Students must enroll within two years of completing the program at Atlantic Technical College.
Visit School Website

Address: 4700 Coconut Creek Parkway Coconut Creek, FL 33063
---
Welding Schools by City in Florida
See all schools in Florida >