Dynamic and full of life and opportunities, Tallahassee is an amazing place to work and live in Florida.
The economy of the state is in full development and it will continue to provide excellent jobs.
The schools and educational facilities are great and you will easily find the perfect program for you.
Certified Welders annual average salary in Florida is $37,952 - ABOVE U.S. AVERAGE!
Lively Technical Center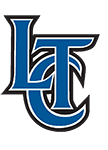 Lively Technical Center is an extremely dynamic and modern place to begin your education or take your job to the next level. The school provides one of the best learning environments in the whole state and you will definitely be very pleased with all the facilities and resources on campus. The trainers and educators are very professional and selected based on their expertise.
The welding program is excellent and the tuition fee is 5059 USD, including all the fees, textbooks, and other needed materials. At the end of the short training time, you will be ready to embrace your new future.
Visit School Website

Address: 500 N Appleyard Dr Tallahassee, FL 32304
Technical College System of Georgia

Technical College System of Georgia is the ultimate location to start your technical or vocational education. This place gathers some of the best resources, trainers, and teachers in the whole country and it offers a very wide palette of programs and classes. All the programs and diplomas are recognized all over the country and you will quickly find a job upon graduation.
An excellent technical program at this school if the welding certificate one. This program takes just a few short months to complete and it comprises theory, practice, and all the skills of this craft.
Visit School Website

Address: 4089 Val Tech Rd Valdosta, GA 31602
Taylor Technical Institute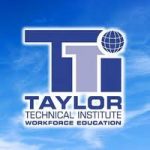 Modern and ready to offer anyone a new career path, Taylor Technical Institute is the optimal place to start a new chapter in your life. The programs and curriculum are designed and developed with the help of teachers, alumni, and educational experts in order to offer you the best possible educational approach and strategy.
A very interesting and high-quality program is the welding one and it includes the best skills and theory in the area. The institute will make sure that you have everything you need to become a respected professional.
Visit School Website

Address: 3233 South Byron Butler Parkway Perry, FL 32348
University System of Georgia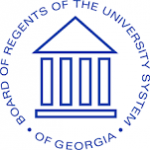 The University System of Georgia comprises the best colleges and educational facilities in the whole state. The university is one of the best places to find the perfect program and career path for you and to pursue it. With the help of educators and teachers, you will be able to reach your full potential and to upgrade your life and career.
The welding program is among the most demanded given the high salary and the stable work environment. The amazing trainers and labs will quickly mold you into the perfect welding professional.
Visit School Website

Address: 2500 E Shotwell St Bainbridge, GA 39819
---
Certified Welder Schools by City in Florida
See all schools in Florida >