Has welding become your career of choice? Then congratulations!
There is barely another career that offers more opportunities than welding. Of course, you can always get a college degree. But the great news is that you can have an amazing welding career, even without one.
Here are welding school options in Tampa, FL.
Certified Welders annual average salary in Florida is $37,952 - ABOVE U.S. AVERAGE!
Hillsborough Community College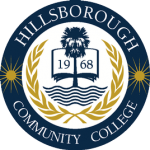 Hillsborough Community College was founded in 1968. Each year, the college educates over 47.000 students with the help of 2.200 faculty members. The Community College District includes 5 campuses and 3 academic centers. HCC is accredited by the Southern Association of Colleges and Schools Commission on Colleges to award certificate, diplomas, and associate degrees.
Hillsborough Community College offers nearly 200 degrees and certificates in a wide range of areas. Welding Technology PSAV is part of the Architecture and Building Trades subject. The post-secondary adult vocational program will prepare you for a career in a welding field in 1050 clock hours.
Visit School Website

Address: 39 Columbia Drive Tampa, FL 33606
Erwin Technical Center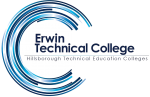 Erwin Technical College is one of the Hillsborough Technical Educational Colleges. It is accredited by Council on Occupational Education (OCE). The career-focused training of the college offers the opportunity for professional growth in a variety of fields. The main mission of the college is to produce quality team members for the community.
You can choose between full- and half-time programs. The full-time Welding Technology course has morning (12 months) and evening (15 months) classes available. Basic Applied Welding Technologies is a part-time course that can be taken at Tampa Bay Tech Campus.
Visit School Website

Address: 2010 E. Hillsborough Avenue Tampa, FL 33610
Pinellas Technical College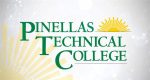 Pinellas Technical College was founded back in 1962. The place offers first-rate career and technical education at two campuses that are located in Clearwater and St. Petersburg. Currently, the college has 5.000 full-time students enrolled and a network of 250 business and industry partners.
Pinellas Technical College offers 60 programs in over 40 career areas. The school offers short, evening, and online classes, as well as full-time programs. The Welding Technology course has both, evening and day classes. After completing the course, you will be prepared to take the AWS test. The Advanced Welding Technology program is perfect for those who want to take their welding skills to the next level.
Visit School Website

Address: 6100 154th Ave N Clearwater, FL 33760
Pasco-Hernando State College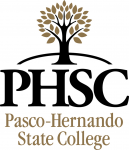 Pasco-Hernando State College is a place that combines high-tech educational facilities and state-of-the-art programs. The college has five campuses with small classes. PHSC is among the colleges with the most affordable rates in the State of Florida.
The college provides training for more than thirty careers in 4 main areas – health, business, industry & technology, and public service. Acquire an Associate in Science degree, a bachelor's degree, or a certificate of completion. Get the latter once you complete PHSC's Welding Technology program.
Visit School Website

Address: 10230 Ridge Road New Port Richey, FL 34654
Manatee Technical College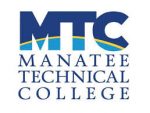 Manatee Technical College was created in 1962. It is accredited by the Commission of Occupational Education (COE). The main mission of the college is to produce leaders and highly skilled individuals to meet the needs of our community.
Manatee Technical College offers the Welding Technology program that covers four main welding processes (GMAW, GTAW, FCAW, and SMAW). The program is an American Welding Society Accredited Test Facility. It is available in full- and part-time. MTC also offers the Advanced Welding Technology program that consists of Pipe Welding and Welding processes in the 1G to the 6GR positions.
Visit School Website

Address: 6305 State Rd 70 East Bradenton, FL 34203
Traviss Career Center

Traviss Technical College has been providing technical training for over five decades already. The main goal of the school is to provide the local businesses with a highly-skilled workforce. Each program resembles as closely as possible the job training and offers hands-on experience.
Traviss Technical College has over 20 career pathways to choose from. The Welding Technology program offers day and evening classes. Individuals will learn techniques of metal layout and fabrication and the inert gas-shielded welding methods. The content also includes communication skills, leadership, and employability skills.
Visit School Website

Address: 3225 Winter Lake Rd Lakeland, FL 33803
---
Certified Welder Schools by City in Florida
See all schools in Florida >